Jared Taylor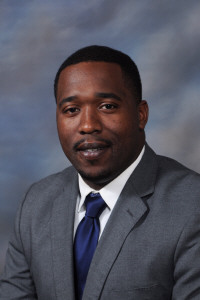 Email
Coach/Transportation Director
Phone: 361.573.2446 x230

Bachelor's of Science - Human Performance with a minor in Psychology - Texas Southern University
Jared Taylor is a Texas Southern University alumnus and was part of two SWAC championship football teams - Texas Southern (2010) and Grambling State University (2007-08). He was also part of a Black College National Championship team in 2008. He is a native of Shreveport, La., Taylor served as a quarterbacks coach at Virginia Union University and as a pass game coordinator at Bay City High School in Texas. He began his career as the head football coach at St. Michael's Catholic School in Houston in 2013. He joined the staff at STJ in the summer of 2019 as the football offensive coordinator, head boys track coach and transportation director.
What do you like about working at St. Joseph High School?
It starts with the community for me, plus St. Joseph High School has great facilities with a top-notch faculty and student body to match. The work ethic is infectious and second to none, combined with a Christian focus that undeniably breeds success.