Jennifer Carson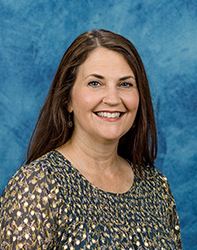 Email
Registrar
Phone: 361-573-2446 x232

BAAS - Univeristy of Houston Victoria
Mrs. Jennifer Carson graduated from St. Joseph High School in 1991. In 2012 she joined the STJ staff as a member of the Advancement team. She moved into the position of registrar in 2018.
What do you like about working at St. Joseph HIgh School?
St. Joseph High School was an integral part in shaping the person I am today. I am proud to be a part of the Flyer Family and enjoy my role in supporting STJ's mission.