Galen Gerdes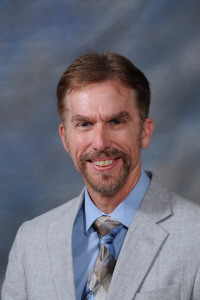 Email
Technology Instructor
Phone: 361-573-2446 x231

Bachelor of Science in Computer Science - Sam Houston State University
Bachelor of Science in Mathematics, Physics minor - Sam Houston State University
Mr. Galen Gerdes has been a St Joseph Technology Instructor since 1996. He has served as STJ's Technology Director, Network & Computer Systems Administrator, Cloud Systems Manager, Webmaster & Varsity Soccer Coach.
Prior to coming to STJ he was the Information Systems Director & Software Design Manager for a local company where he developed, sold, trained and managed software applications for businesses nationwide.
Other interests include photography, genealogy, building & remodeling homes, ranching, and Catholic ministries.
What do you like about working at St Joseph High School?
I love teaching these students cutting edge technologies and keeping the St Joseph campus at the forefront in technology innovation. STJ has a wonderful Christian atmosphere where everyone is like family and the students are truly genuine and eager to learn.