Bryan Jones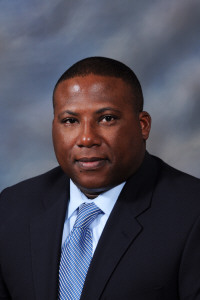 Email
Director of Athletics
Phone: 361-573-2446 x227

Bachelor of Science in Interdisciplinary Studies - Lamar University, Beaumont, TX
Mr. Bryan Jones has always been a sports enthusiast. He began coaching as an AAU basketball coach for 4 years prior to volunteering for the Our Lady of Victory football and basketball teams. In 2012 he began coaching football, basketball and track for St. Joseph High School. He also was an accomplished UIL and TASO football and basketball official for 14 years. Jones began his teaching career with the Victoria ISD in 2015, and he joined St. Joseph High School in 2016 as the assistant athletic director, teacher and coach.
What do like about teaching and coaching at St. Joseph High School?
I am excited to be a part of the St. Joseph staff because it offers me the opportunity to work with the finest faculty and student body in all of Victoria. The strong work ethic and high expectations shared by all members of the St. Joseph community, coupled with our Christian commitment, make it a community destined for greatness. My own daughter is a product of St. Joseph High School and I am proud of the young lady she became in her years here. It is my hope that in my role at STJ, I will be able to be a part of shaping future Flyers into confident leaders who enter their next phase of life with a strong foundation and destined for success.